Budapest Beer Spas | All You Need to Know About Thermal Beer Spas in Budapest
Contents
What if we told you that there's more to beer than just being an enjoyable drink? Budapest Beer Spa lets you enjoy the unique experience of taking a dip in beer tubs and relieve yourself of all your tensions and worries as you sip on a beer. You can enjoy this soul-soothing thermal beer spa experience at the famous Széchenyi Baths and Lukács Baths in Budapest. Not only are Budapest Beer Spas a great source of relaxation, but beer baths are also extremely beneficial in skin beautification and restoration. The blend of natural brewer's yeast, aromatic hops, and malt will rid you of your weariness and leave you feeling fresh and new.
What is a Budapest Beer Spa?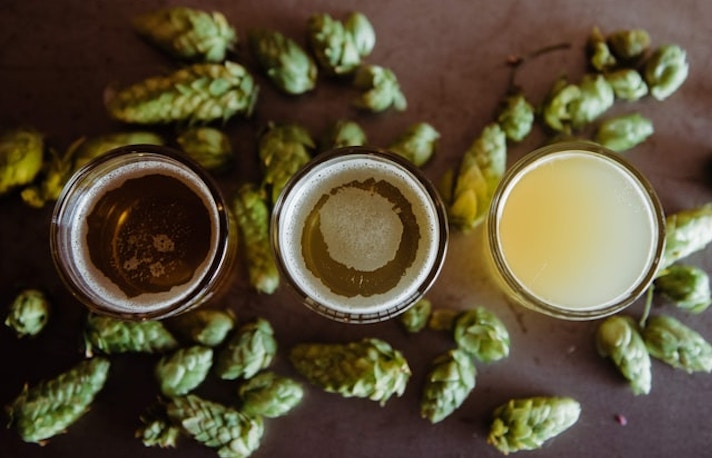 Just like the other thermal baths in Budapest, Budapest beer spas offer medicinal benefits and a rejuvenating experience with a cool twist - you get to soak in beer and have it too! Visitors get to bathe in water that is mixed with hops, malt, hops, and sea salt.
This luxurious and soothing bath provides anti-inflammatory benefits as well. Though the concept may seem new, bathing in beer dates back to the Middle Ages. Some sources also date the tradition to the 7th century when beer was first produced.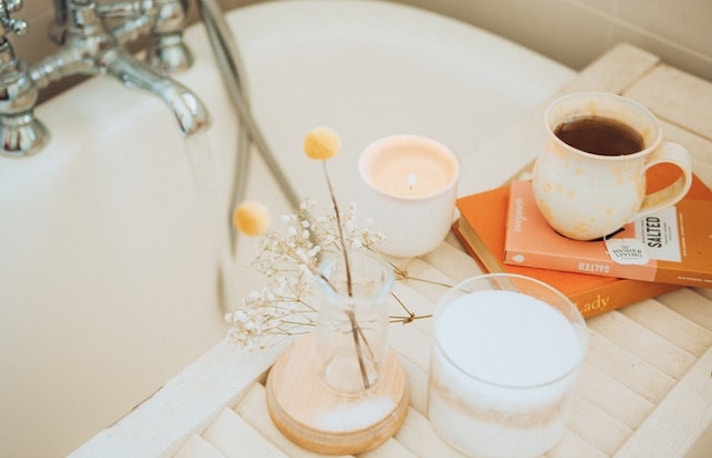 The beer spas in Budapest give you the chance to experience the finest and most comfortable beer baths. Once inside any of the Budapest beer spas, you get directed to your private cabin to get changed and store your belongings.
An experienced and certified Bath Master will then take you through the ingredients of your special beer bath. You'll then be invited to hop in and help yourself to local beer from a tap conveniently located near the tub. 
Thermal Budapest Beer Spa
When in Budapest, you not only get to enjoy the numerous thermal baths, but you can also chill out at the Budapest beer spas - uplifting your spa experience greatly. Thermal Beer Spas of Budapest are as beneficial as they are relaxing. The various ingredients used to make the beer bath water are rich in vitamins and minerals that treat your skin as they relax your mind and body. Forty-five minutes in the beer bathtub are enough for your body to absorb all the beneficial nutrients as you relax to your heart's content. 
This unique concept of beer spa immensely helps alleviate skin problems, improve blood circulation, and even helps flush out toxins from the body.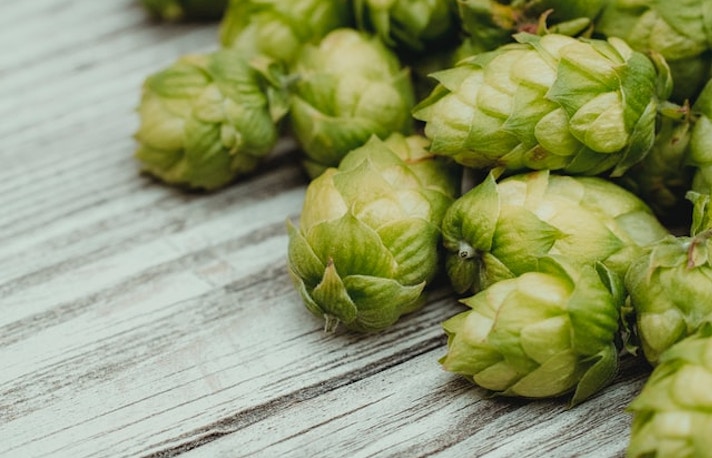 Ingredients of the Budapest Beer Spa Bath
The beer bath is prepared with the dry ingredients of beer.


The dry ingredients that are added to the wooden bathtub are hops that relax you, vitamin B-rich malt, yeast full of vitamins, and beer salt.


These dry ingredients are added to 96.8°F hot medicinal water. This thermal water is the same that can be found in the various Budapest Baths


These ingredients and water are then stirred together by a Bath Master.


Your thermal beer bath is ready for soaking!
Various Benefits of Budapest Beer Spa
Beer baths are made up of dry beer ingredients that offer a range of health benefits and are rich in various vitamins and minerals.


Hops are an ancient herb that provides a sedative effect - this helps the body relax.


Malts are rich in vitamin B which is great for making your skin smooth and soft.


The yeast is full of vitamins that are beneficial for your nails and hair.


The beer sea salt is rich in mineral content that helps relax your muscles.
Széchenyi Beer Spa
Széchenyi Bath is the largest thermal bath in Budapest. From outdoor swimming pools to adventure pools, from therapeutic thermal baths to relaxing saunas, the bath complex has every amenity to ensure a memorable experience for any spa enthusiast. The Beer Spa is situated at the Thermal Entrance of Széchenyi Spa, which is accessible directly and does not require a spa ticket. Széchenyi Baths have two beer spas in its complex. The first thermal beer spa opened in 2016 and the second one opened in 2018.
Both Beer Spas have 6-6 acacia tubs. Next to the tubs are beer taps from which the guests can help themselves to delicious beer.
Enjoy a rejuvenating 45-minute thermal beer bath session with limitless beer, while the dry ingredients of beer mixed with the warm thermal water treat your skin and hair. 
About Széchenyi Baths
Book Your Budapest Baths Tickets
Full-Day Access to Széchenyi Spa + Danube River Sightseeing Cruise
More details
Combo (Save 5%): Gellert Bath + Hungarian Parliament Guided Tour Tickets
More details
Lukács Beer Spa
Another famous beer spa that is a must-visit in Budapest is the Lukács Beer Spa. Located on the Buda side, near the Danube river, Lukács Baths with its many thermal pools and saunas is a treat to spa enthusiasts.
A favorite among the locals, Lukács Baths is known for its thermal pools of varying temperatures, numerous saunas, and a beautiful sunbathing terrace. The baths are not only a center of healing but also serve as a meeting place for generations alike, where social life thrives. Lukács Baths boast of modern adventure pools, swimming pools, Turkish baths, and a newly renovated sauna complex. The beer spa of Lukács Baths is simply a cherry on top. Located in the hall of Lukács Thermal Bath, the Lukács Beer Spa was completed in 2020. The beer spa has 9 bathing tubs for guests to choose from.
The thermal beer spa comes with four changing rooms and lockers so that you can change comfortably and store your belongings safely. The beer spa also provides thermal showers in the bathrooms. It is possible to experience a beer bath in the thermal beer spa without going to the main pools.
Enjoy a leisurely 45-minute beer bath at this beer spa in Budapest with unlimited beer as the nutrient-rich bath treats your hair and skin. The beer spa comes with an internet connection so that guests can post pictures of their experience straight from the tub.
About Lukács Baths
Frequently Asked Questions About Budapest Beer Spa
A. People have been bathing in oak hot tubs full of beer for centuries. The practice of bathing in beer is said to relieve stress, cleanses the skin, and release unnecessary toxins from the body. 
Q. Are there beer spas in Budapest?
A. Yes, there are two beer spas in Budapest - Széchenyi Beer Spa and Lukács Beer Spa.
Q. Are beer baths healthy?
A. Beer baths provide numerous benefits and are rich in vitamins and minerals. You can indulge in a beer bath at one of the Budapest Beer Spas.
A. Bathing in beer has been a proven medical procedure since the Middle Ages. Bathing in beer is not only safe, but it is also therapeutic and healthy.
Q. How many beer spas are in Budapest?
A. There are two beer spas in Budapest - Széchenyi Beer Spa and Lukács Beer Spa.
Q. Where can I book my Budapest Baths tickets?
A. You can easily book your Budapest Bath tickets online. Visit here to book your tickets.