Ultimate Guide to Budapest Baths | Relax in Thermal Baths & Therapeutic Spas
Table of Contents
Budapest is famous worldwide for its thermal baths. Many of the Budapest Baths are over a century old. Budapest thermal baths are fed by natural hot springs and have medicinal and healing properties. Budapest Baths maintain thermal waters that remain warm constantly, even during winter, making it a tourist attraction for all seasons.
Budapest Baths: An Overview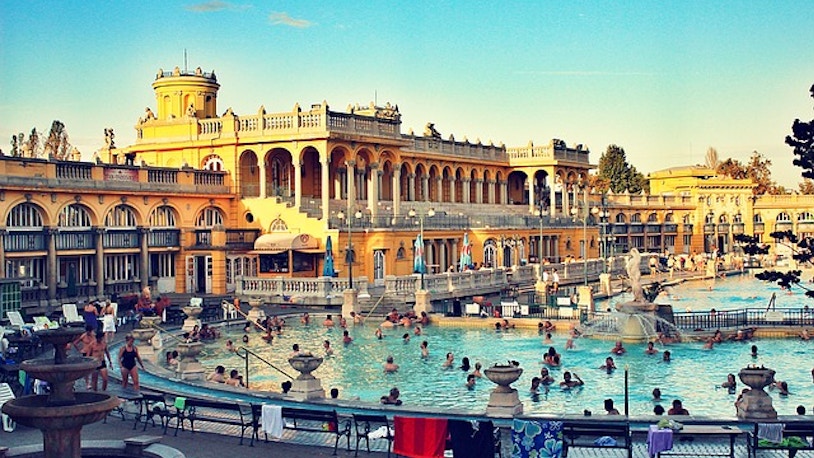 Number of Hot Springs in Budapest: 123 Hot Springs
Hot Spring Temperatures: Temperatures at the thermal baths range from 35°F to a scalding 101°F.
Number of Baths in Budapest: 9 Medicinal Baths
Spring Water Minerals: Sulphite, sodium, calcium, magnesium, hydro-carbonate, fluoride, and metaboric acid
Book Budapest Baths Tickets
What are Budapest Baths?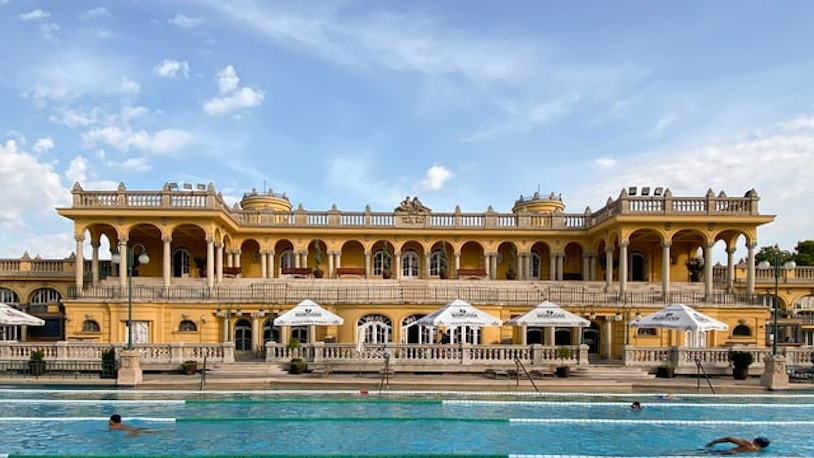 Budapest is considered to be the City of Thermal Baths and Spas. The city is famous worldwide for its abundance of natural hot springs that have led to numerous thermal baths. The unique bath culture of Budapest attracts millions of tourists each year as it is both lively and wholesome. One can find a variety of engaging activities at Budapest Baths like water sports, aerobics, and chess. The thermal bathwater is said to be medicinal and healing in nature, with valuable minerals that help alleviate aches and numerous diseases. Aqua therapy is a standard medical practice in Budapest. Budapest Baths are not just healing, they are also an excellent source of relaxation. No matter what season it is, one can let their stress and tensions melt away in the warm waters of Budapest.
Plan Your Visit
History of Budapest Baths The deep hot spring wells in Budapest were first drilled under the Heroes' Square near the City Park back in the 1870s-1880s. The natural spas were first used by the Romans, dating as far back as 33 BCE.
An emperor of the Roman Empire was the first one to realize the healing properties of the spring water as his soldiers' wounds healed faster when they bathed in the hot spring water.
People in Budapest started treating medical complaints with water from medicinal springs rich in mineral content. The concept of 'Balneotherapy' is born. Széchenyi Bath was built in the early 20th century in Neo-Baroque and Neo-Renaissance architectural styles.
The baths continued to flourish during the Ottoman Empire. The Turkish baths built during this period have their own unique Hammam style and architecture.
Budapest Baths were damaged in the Siege of Budapest during World War II.
Building the Széchenyi Baths cost approximately 3,900,000 Gold Crowns – the Hungarian currency at the time.
What's Inside Budapest Baths?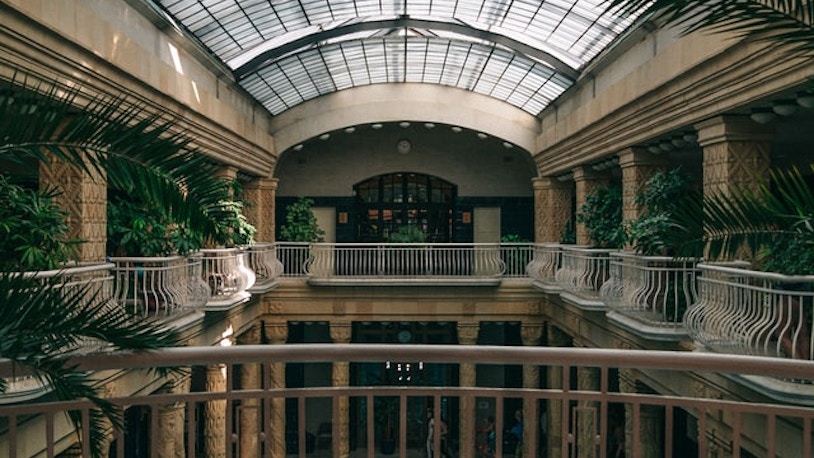 Enter any one of the Budapest Baths and you are sure to come out feeling relaxed and rejuvenated at the end of the day. Most Budapest Baths house indoor and outdoor pools on their premises. Visitors can choose from thermal baths, swimming pools, wave pools, and so much more. Budapest Baths strive to provide a complete spa experience to all their guests. Aside from the various pools and thermal baths, the baths also offer massages, spa therapies and treatments, water sports and aqua aerobics, and a host of other services that you can enjoy during your visit.
Best Thermal Baths
Budapest Baths Location
Address: Széchenyi Thermal Bath, Budapest, Állatkerti krt. 9-11, 1146 Hungary. 
Find on Maps

To locate the meeting point on Google Maps, search for - Széchenyi Thermal Bath.
You can reach Széchenyi Baths via metro or bus. The closest metro station is Széchenyi fürdő, a 5-minute walk to the bath. The closest bus stop is Széchenyi fürdő M, a 2-minute walk to the bath.
Getting There
What are the Best Budapest Baths?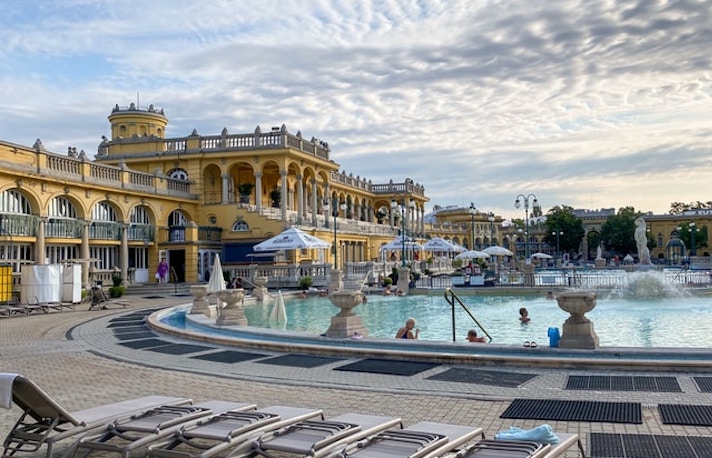 Széchenyi Baths
Széchenyi thermal bath, with its 15 indoor and 3 outdoor baths, is the largest thermal bath in Europe. Széchenyi Spa's water has medicinal and healing properties. Open all year round, Széchenyi Baths is one of the oldest thermal baths in Budapest and provides a plethora of spa and massage services to choose from.
Read More Gellért Baths
Second only to Széchenyi Baths, the Gellért Bath complex includes thermal baths that have special thermal water from Gellért hill's mineral hot springs. Famous for its attractive interiors and blue mosaics, the bath complex was built in the Art Nouveau style between 1912 and 1918.  The bath complex has 10 pools of various sizes and temperatures.
Read More
Budapest Baths Highlights
Buy Budapest Baths Tickets
Frequently Asked Questions About Budapest Baths
Q. What are Budapest Baths?
A. Budapest is considered to be the City of Thermal Baths and Spas. The city is famous worldwide for its abundance of natural hot springs that are responsible for the numerous thermal baths.
Q. Why are Budapest Baths so famous?
A. Budapest is famous for its relaxing thermal baths and spas. The thermal bath waters in Budapest Baths remain warm constantly, be it summer or winter, leading to their immense popularity.
Q. Do the Budapest Bath waters have medicinal properties?
A. Yes, the Budapest Bath waters have medicinal properties. The baths are fed by mineral-rich water from natural hot springs that make the thermal waters medicinal in nature.
Q. What is the best time to visit Budapest Baths?
A. Budapest Baths tend to get very crowded, even during the weekdays. It is recommended that you come in early in the morning to be able to enjoy the warm waters in lesser crowds.
Q. Is it safe to visit Budapest Baths after Covid-19?
A. There are many safety protocols in place to ensure maximum safety while you visit Budapest Baths. You are required to present your vaccination certificate or Covid pass.
Q. What do I need to bring when I visit Budapest Baths?
A. Although there are shops at Budapest Baths that let you rent/buy swimwear, it is best to carry a pair of flip-flops, swimwear, a towel, and a swim cap while visiting Budapest Baths. Carry bathing essentials like soap and shampoo as well.
Q. Where can I book my Budapest Baths Tickets?
A. You can easily book your Budapest Bath tickets online. Visit here to book your tickets.
More Reads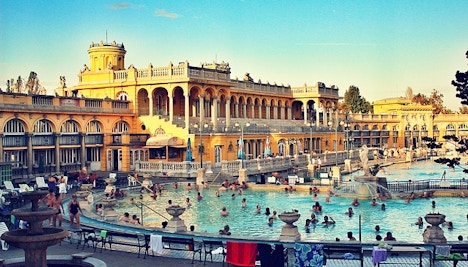 Széchenyi Baths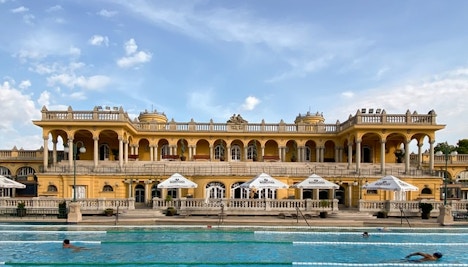 Plan Your Visit Opening Times